See Your Eye Health Clearly
An eye doctor can often discover eye diseases and vision problems before they threaten your quality of life. Regular eye exams give our optometrists more chances to notice these problems in their early stages and protect your eyesight.
Not all eye diseases begin with obvious symptoms, so an eye exam may be the only way to detect them. i-Care Optometry is ready to help you learn more about the kind of care your eyes need to stay healthy and functional well into the future. We can also help you obtain new glasses or contact lenses if necessary.
Let our skill and experience be your early warning system for eye issues. Book an exam with us today.
The American Optometric Association recommends that adults book eye exams:
Once every year from ages 18 to 64
Once each year at age 65 and older
Depending on the condition of your eyes, you may need exams more often. For these cases, we provide custom exam schedules for each patient based on the results of their first few visits.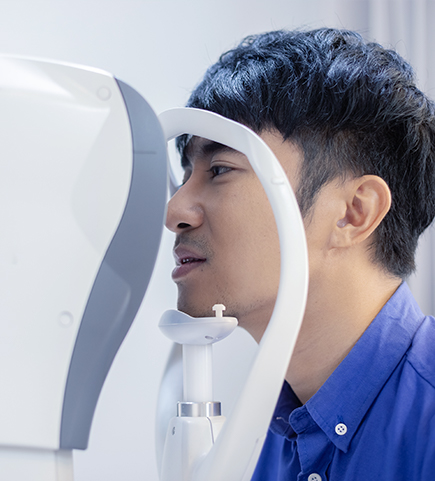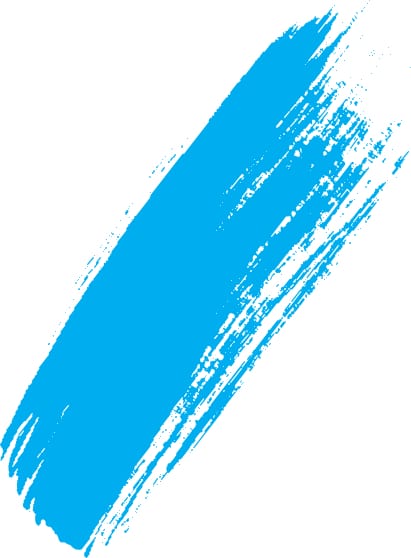 What Happens in an Eye Exam
Your eye exam should take 30 to 60 minutes unless we need to run additional tests, in which case, we can extend your appointment if it works for you or schedule a follow-up.
Each eye exam starts with some questions about your:
Medical history
Family medical history
History of medication
Next, you'll have a chance to let us know about any eye-related concerns you have. After that, we'll run some tests, including:
We also take notes about your overall eye health by examining the following parts of the eye:
If this process uncovers any eye diseases or vision problems, we'll tell you right away and recommend a course of action. Then we'll update your prescription and help you obtain new eyeglasses or contact lenses if you need them. Before you leave, you can book your next appointment.
We're Looking Out for Your Eyes
We can't wait to help you learn more about how to keep your eyes healthy. Contact us today and speak with someone on our team who can help you plan your next visit.
Come See What We're All About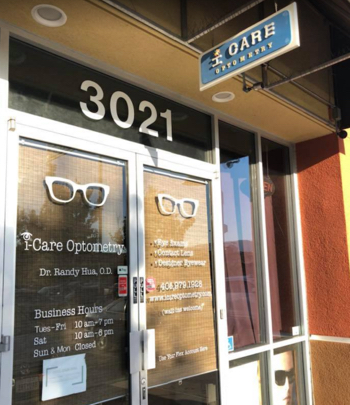 Visit Us in San Jose
Our practice is located in San Jose on Meridian Avenue near the corner of Foxworthy Avenue.
3021 Meridian Ave

San Jose

,

CA

95124
Hours of Operation
Monday

:

Closed

Tuesday

:

9:00 AM

–

5:30 PM

Wednesday

:

9:00 AM

–

5:30 PM

Thursday

:

9:00 AM

–

5:30 PM

Friday

:

9:00 AM

–

5:30 PM

Saturday

:

9:00 AM

–

3:00 PM

Sunday

:

Closed