Time to See the Light
Laser eye surgery can provide long-term vision correction for qualifying candidates. These popular elective procedures can make it possible to see clearly again without wearing glasses or contact lenses.
At i-Care Optometry, our eye doctors will consult with you to determine if laser eye surgery could benefit you and help prepare you for the process if you're a strong candidate. Learn more today by booking your consultation with us.
How Laser Eye Surgery Works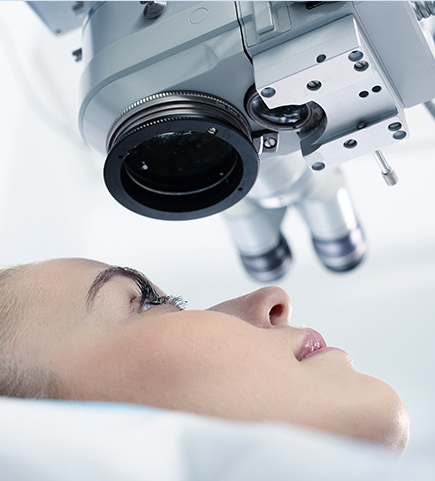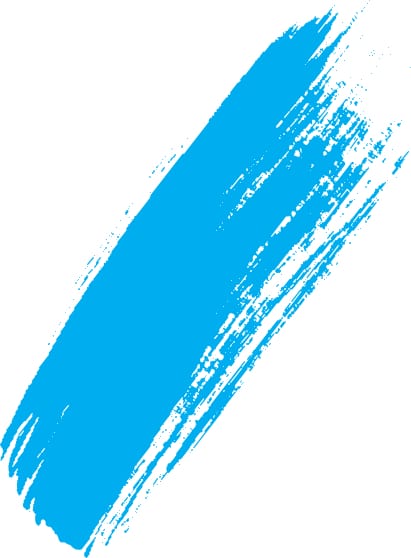 Popular Forms of Laser Eye Surgery
2 of the most popular kinds of laser eye surgery are:
LASIK
The most popular type of laser eye surgery is LASIK, which involves using a computerized laser to cut a thin flap in the cornea and reshape the tissue underneath. Once this tissue has been adjusted, the flap is replaced so it can heal.
Most people recover quickly from LASIK, enjoying clear vision in under 24 hours—although full recovery may take a few weeks. Among people who get LASIK to correct myopia or myopic astigmatism, the procedure has a satisfaction rate of more than 98%.
PRK
People with thin corneas may not be strong candidates for LASIK, but PRK can be a viable alternative. Like LASIK, PRK is performed with a computerized laser—but instead of cutting a flap in the cornea, PRK involves removing the cornea's outer layer completely before reshaping the tissue beneath it.
After PRK, the cornea's outermost layer grows back over time. This process can take several months, and most patients will need up to 3 weeks of rest before resuming regular activities. However, the rate of long-term satisfaction for PRK is excellent.
How Laser Eye Surgery Consultation Works
Your eye doctor will be able to determine your candidacy for laser eye surgery by considering several factors, including:
How thick your cornea is
Whether your vision is still changing
The type, number, and severity of your vision problems
Your individual and family medical history
If you are a strong candidate for laser eye surgery, the next step is to help you understand all potential outcomes. That way, you can make an informed decision about whether or not to proceed. Then, if you wish to continue with the process, we'll connect you with the ophthalmologist who will perform your surgery and provide support from beginning to end during your journey.
After your surgery, you'll also need to visit us for a few follow-up appointments. These appointments can help you achieve a smoother and more consistent recovery as you heal from your procedure.
Focus On Your Life Again
With laser eye surgery, your vision problems could become a thing of the past. Find out more when you contact us to book your initial consultation with one of our experienced eye doctors.
Come See What We're All About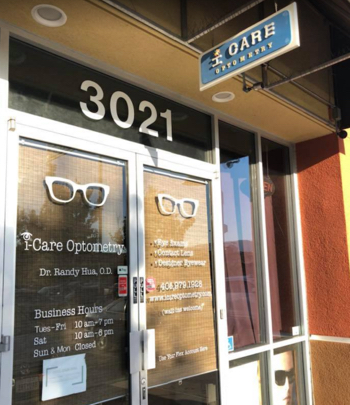 Visit Us in San Jose
Our practice is located in San Jose on Meridian Avenue near the corner of Foxworthy Avenue.
3021 Meridian Ave

San Jose

,

CA

95124
Hours of Operation
Monday

:

Closed

Tuesday

:

9:00 AM

–

5:30 PM

Wednesday

:

9:00 AM

–

5:30 PM

Thursday

:

9:00 AM

–

5:30 PM

Friday

:

9:00 AM

–

5:30 PM

Saturday

:

9:00 AM

–

3:00 PM

Sunday

:

Closed