See Clearly Again
At first, cataracts can make everyday tasks like reading and driving difficult. But as cataracts spread over more of your vision, these simple activities (and many others) can become near impossible. Fortunately, cataracts can often be surgically removed by an ophthalmologist to restore your vision.
Our eye doctors can accurately diagnose cataracts, help reduce their effects, and refer patients who qualify to an ophthalmologist for cataract surgery. Find out how we can help you with your cataracts by contacting our practice today.
Cataracts occur when irregular clumps of proteins and fibers form on the eye's crystalline lens, creating milky and opaque patches that obscure clear vision. Many people describe the experience of having cataracts as being similar to looking through a foggy window.
At first, cataracts generally do not obscure vision completely, and their symptoms can often be controlled to some extent by wearing corrective lenses. However, as cataracts cover more of the lens's surface, their impact on vision becomes greater and can eventually lead to blindness.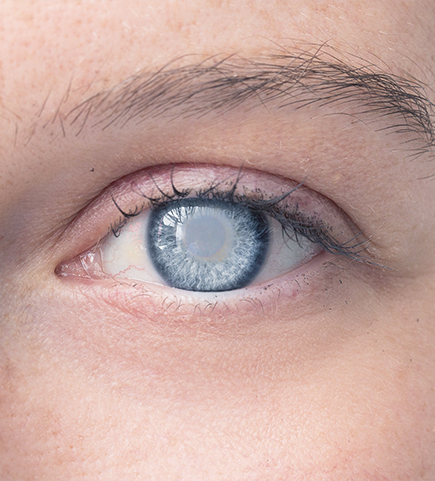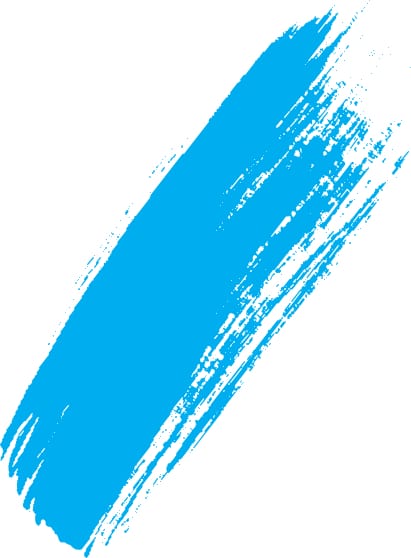 Cataract Risk Factors
Cataracts typically appear as a result of aging and are most common in people over 40. However, numerous other risks can raise your likelihood of developing cataracts, including:
Diabetes
Too much exposure to sunlight
Smoking
Obesity
High blood pressure
Previous eye inflammation or other injuries
Previous eye surgery
The use of specific steroids
Heavy alcohol consumption
To help you avoid these risk factors, we may recommend changes to your diet and lifestyle, depending on your situation.
How Cataract Surgery Works
Cataract surgery is performed by removing the affected lens of your eye and replacing it with an artificial lens implant. The process usually takes about an hour and is generally performed with local anesthesia. We do not perform cataract surgery at our practice, but we do refer suitable patients to ophthalmologists who can carry out these procedures.
After the surgery, you might experience mild discomfort, along with itching and increased light sensitivity. However, these sensations should decrease and vanish in up to 8 weeks. In the meantime, avoid touching your eyes or performing any activities that could irritate them (this includes lifting heavy objects, which can affect the pressure within your eye).
Clear Up Your Cataracts
Cataracts don't have to be a permanent vision problem. Find out whether you are a candidate for cataract surgery by contacting us today to book an appointment with one of our eye doctors.
Come See What We're All About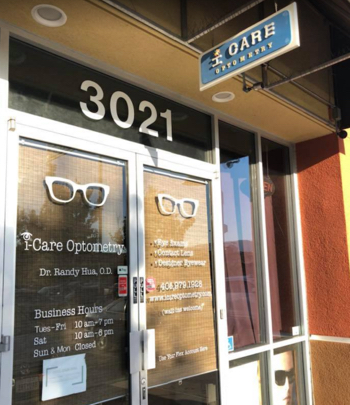 Visit Us in San Jose
Our practice is located in San Jose on Meridian Avenue near the corner of Foxworthy Avenue.
3021 Meridian Ave

San Jose

,

CA

95124
Hours of Operation
Monday

:

Closed

Tuesday

:

9:00 AM

–

5:30 PM

Wednesday

:

9:00 AM

–

5:30 PM

Thursday

:

9:00 AM

–

5:30 PM

Friday

:

9:00 AM

–

5:30 PM

Saturday

:

9:00 AM

–

3:00 PM

Sunday

:

Closed